Systematic approach to debt collection
Collection (i.e. debt collection) refers to a system of interrelated tools used to monitor overdue portfolios and recover unpaid debts. A well-structured collection process ensures effective arrears management, thereby increasing working capital, liquidity and company profit as well as reducing reserve requirements.
ABOUT
Prerequisites for establishing/modernizing a Collection system in banks and MFIs
Consistently increasing loan portfolio
Active lending development with an increasing volume of overdue loans
Launch of online lending
Need to reduce reserve requirements
Desire to collect debts faster
Need for more effective and modern debt collection methods
Desire to optimize loan expert work schedules for maximum productivity
Need to reduce the costs of an established collection system without losing efficiency
FEATURES
Collection system components
BFC APPROACH
Collection assessment
Analysis and recommendations on the following:
Overdue portfolio
CRM system
Pre-collection strategy
Soft collection strategy
KPIs
Motivational schemes
Reporting system
Quality assessment and training system for soft collection staff
Soft Collection staff training
Training and coaching on negotiation techniques:
Basics of negotiations
Structure of negotiations with debtors
Voice features during negotiations
Principles of psychological manipulation
Questioning techniques
Listening techniques
Handling objections
Discussing the consequences of the non-payment of debt
Types of negotiators
Development of a new collection system, including the assessment of existing processes
Overdue portfolio analysis
Collection strategy development
Motivational scheme development
KPI system development
Reporting system development
Selection, training and coaching of soft collection staff
Quality assessment system implementation
Head of Collection Department coaching
CRM system development
Recommendations for the further development of the soft collection department
Performance results analysis (at 1, 2, 3 and 6 months), with recommendations for adjustments
Qualitative effect
Minimized reputational risk
Increased customer loyalty
Decreased number of debtors' claims
Modernized performance monitoring
As BFC tailors each solution to our client's needs, we do not offer a fully-packaged product. Instead, we work with our clients to create a unique solution that works for them.
The cost of services is greatly dependent on the specific needs of each situation; however, we do everything in our power to provide our clients with the best possible prices and always provide the highest quality products and services.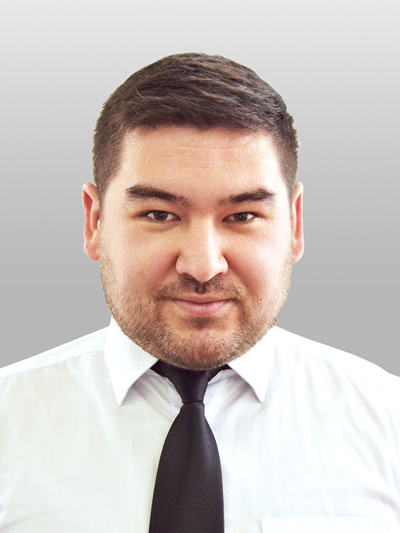 Timur Kim
Collection Expert
Get in touch
We encourage you to reach out to us; we will be happy to discuss with you how our collection solutions can best suit your needs. We hope to hear from you soon.